Ganesh Chaturthi this year
Ganesh Chaturthi , also called Vinayaka Chaturthi, is a sacred hindu festival celebrated in honor of Lord Ganesha. People celebrate Lord Ganesha's birthday as Ganesh Chaturthi. Ganesha is the elephant headed God ,son of Lord Shiva and Goddess Parvati.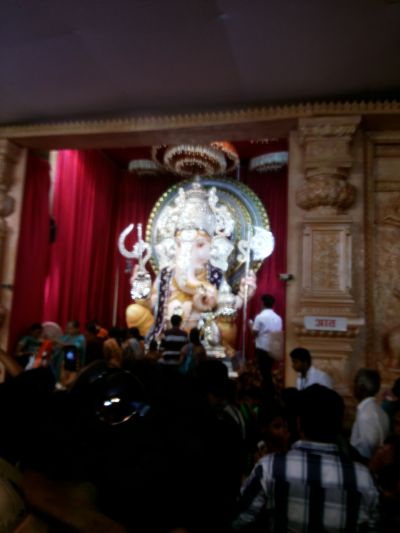 Ganesh Chaturthi is a ten day long event, celebrated in the month of Bhadrapada, in between mid August-Mid September. In India every prayer start with Ganesha prayer , as Lord Ganesha is considered "Vighnaharta",the one who removes obstacles from life. It is also beileved that Ganesha brings peace and happiness in life.

Though this festival is celebrated in all over India,it is a major event in the state of Maharashtra. People start preparing for this festival months before. Everyone clean there houses , decorates the house and temple with flowers,buy new clothes,prepare offerings, and invite each other for the celebration. On the day one ,Ganesha's idol made up of clay ,is installed in the home temple,communities ,offices and main temples and prayers are offered to Lord Ganesha . People visit each others homes to see and pray to Lord Ganesha and distribute Modaks as Prasadam(offering). Modaks are sweet dumplings made up of rice flour or wheat flour with jaggerya and coconut stuffing. The sweet is considered to be the favorite sweet of Lord Ganesha.

It is said that if you observe this festival and install lord ganesha idol for all 10 days ,ganesha will take away all your pain and sorrows. The celebration continues till 10 days and on the day 10,on Anant Chaturdashi ,people immerse Ganesha's idol in the lake ,pond or sea with heavy heart.
People sing "Ganpati bappa morya pudhchya varshi lavkar ya" which means Lord Ganesha ,Please come back soon next year.